Dear friends,
The fundamental aim pursued by our company is all about
making sure that our customers receive superb services as well
as arranging mutually beneficial conditions of cooperation and
building loyalty and succession within our partnerships. It is also
essential that doing our job should not only result in profits
made but also in satisfaction from being aware of how important
and useful our business is.
ESKO Trading House is represented by a team of highly qualified experts specializing in the
field of solutions for monitoring and measuring, diagnostic engineering, and non-destructive
testing. We make sure that your cooperation with us is pleasant and fruitful due to our serious
attitude to tackling any issues (even those ones that seem to be simple on the surface),
continuous quality control of products supplied as well as thoughtful and friendly attitude to our
customers.
We focus on ongoing development of our company and its continual improvement. We offer
our customers only advanced innovative solutions and are ready to share our knowledge,
solutions, and experience.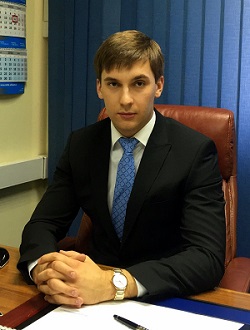 CEO ESKO TH,LLC
Alexey Esko
Equipment and solutions supplied by ESKO Trading House are successfully
used in dozens of Russian regions and in Russias neighbouring states, by
businesses operating in such sectors as energy, oil and gas, metallurgy,
mechanical engineering, aviation and space, scientific research, chemistry,
natural resources, construction, retail industry, housing and utility sector,
culture, security and military sectors.
Our company's strategic directions are as follows:
Oil and Gas
Industry
Power
Industry
Defence
Industry
Transport
OUR CUSTOMERS
Why Do Customers Choose Us?
1. We strictly comply with specified time of equipment delivery. We are reliable and responsible in terms of the obligations incurred.
2. We implement projects for state and municipal institutions and for commercial companies of any size as well as for sole proprietors.
3. Our approach to work is comprehensive, from demonstration of equipment at customer's site and project preparation to putting the equipment into operation, training related to handling the equipment, and technical maintenance over the whole period of its service life.
4. We are ready to work with well-proven partners without advance payment. Pay as you get your works completed and equipment supplied.
5.We offer the best value for money at the market of measuring equipment as we work directly with its manufacturers.
6.We supply equipment from leading global producers whose high quality has stood the test of time.
Our Advantages!
1. Broad geography of supplies. Delivery within the shortest time possible to any destination across Russia or the CIS. We cooperate only with well-proven transportation companies, comply with high standards of packaging, and take full responsibility for safety of goods until the customer receives them.
2. We organize seminars and workshops for end users. We participate in regional industry-specific exhibitions and conferences.
3. We offer a wide and ever-expanding range of products. They are always in stock and kept in the warehouse in the center of Moscow.
4. We are accredited at all federal electronic trading platforms as well as at dozens of major commercial electronic trading platforms.
5. For the sake of specialists' convenience, theme-related portals have been created on the Internet according to individual groups of products and brands. There, one can enjoy the implemented service of selecting any piece of equipment required according to its required parameters. Apart from placing an order for equipment delivery, our customers may also find and download all and any required documents, instructions, certificates, video files, software, etc. as well as ask our operator a question and get an answer online within the shortest time possible.